Do you ever think about what goes into an investigation? What does it even mean to be investigating something? Is there a proper way to do an investigation? What even is an investigation?
If you ask me, when you do an investigation, you take an authentic question, problem, or phenomenon and try to understand why or how it is happening.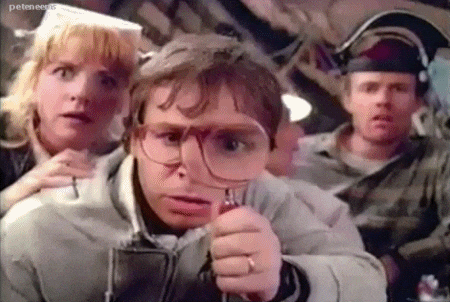 Investigations can be as formal or as informal as you want. Let's start with the informal.
Have you seen that meme of Obama with the FBI hat? You know the one I'm talking about. 
Believe it or not, when you creep on people's social media pages looking for some kind of information, you are actually performing an investigation. You are actively seeking out information or an answer to a question that you did not have before. Maybe this investigation will leave you with more questions, but the time that you spend exploring this topic, or this new person's social media, are all parts of an investigation!
To give a more formal example, years ago, STARS made a film that explored depression.
Their investigation included interviews, research, and the ability to explore their own interests in this film. They found out more information about animals helping as a support system in your depression. What I think is the best part of this film is the fact that the girls involved were clearly the experts, and the interviewees were simply providing evidence for the claims they were making.
I think that's the best part of investigations, right? You're the expert. You're exploring something that matters to you and for reasons that only need to matter to you. The girls that created this Stars film are all in their early 20's now, but the work that they did on this film still impacts them today. This film helped to erase the stigma that is commonly associated with depression.
Investigate something that matters to you. Champion a cause. Who knows, years from now, it might still matter.