The year 2020 has had its fair share of twists and turns. What started out as large groups of friends ringing in the new decade with roaring twenties themed parties quickly turned into a global public health crisis instilling feelings of fear, sadness, and isolation people have never quite experienced before. These unprecedented times have challenged people in a wealth of different ways; from the loss of loved ones to working and learning remotely to the lack of freedom to travel freely, we have had to adapt in countless ways. That being said, we can not overlook the impact these abrupt and forceful changes have had on our overall mental health and wellbeing.
On a similar line of thought, throughout my experience in this program I have had my fair share of highs and lows. I have learned more about my strengths and more about my weaknesses than I could've ever imagined. I have learned that working with youth and being someone they can talk to is something I not only thrive at, but have come to be really passionate about. I have learned that I want a career in the helping profession because it is something that makes me feel so good and feels so natural. With all that being said, I have come to a fork in the road that has pushed me to make a decision on which path I want to pursue.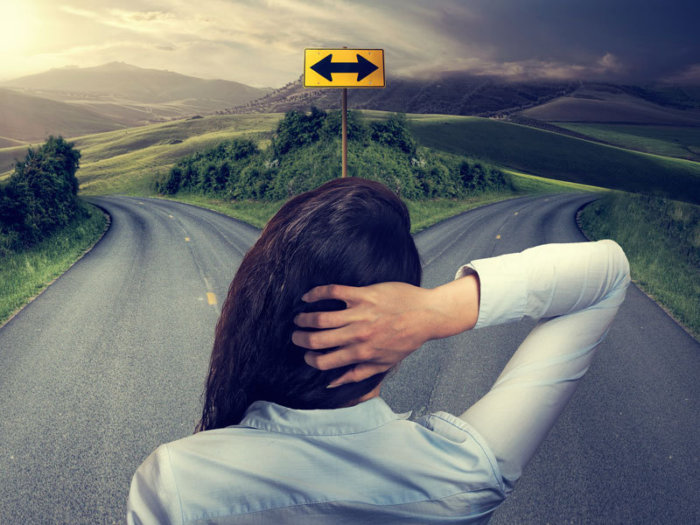 This new path has given me the opportunity to deeply reflect on what I really care about and what I really want out of my time here at Warner. It also asks of me to create a masters essay as the final component of my graduate program. With a task this significant, it's important that I choose a research topic that resonates with me and/or means something special to me. As I've started the brainstorming process of potential research interests I'd like to focus on, one thing is certain, COVID-19 has created enormously stressful environments for just about everyone.
Similarly, during the fieldwork I recently completed at a local middle school, my time with 12 and 13-year-old students has taught me that youth are experiencing stress and anxiety at skyrocketing levels like never before due to the stressors and unknowns of this pandemic. Through informal conversations during work time, overhearing comments in the hallway during pass time, or through email threads with parents and school counselors, I can confidently express that our kids are suffering and they need our help.
There is a lot to be said about the various ways students are suffering, both directly and indirectly, by the virus. We can speak in terms of academics, social life, and mental/emotional wellbeing. My specific interests include the ways students are being impacted mentally and emotionally due to a lack of social interaction and routine, high levels of isolation, and a great reliance on major media outlets to receive scientific understanding about the virus. As someone who is on the road to receiving an M.S. in Science Education and personally suffers from high levels of anxiety and stress herself, I have a desire to tie these two areas of focus together to concentrate on for my masters essay.
More specifically, I think it would be interesting to explore students' levels of scientific literacy about COVID-19 and the impact it has on their overall mental health and emotional wellbeing. Another area of focus could investigate whether increased awareness and knowledge of the science of the virus correlates with students' ability to deal with the plethora of mental and emotional challenges that come with such a challenge.
If I choose this path, survey questions for students might include their overall understanding of COVID such as: What is it? How does one get infected? How are scientists studying the virus as a form of scientific literacy? Questions that relate to students' level of scientific literacy of the virus and its impacts might include: How do you reduce levels of stress for yourself and family? Do you help support your family in making decisions related to protecting oneself on your community? Choices about attending large gatherings?
If I were to choose this route then I would likely be working with students themselves. This would take on the style of an empirical study since I would be directly collecting verbal (qualitative) responses from students in the form of surveys or questionnaires. Time permitting, I could work with students from my experience in Science STARS and/or School 58 youth in general.
A second topic I'm considering is the relationship between students' level of self efficacy in the science classroom and their overall emotional wellbeing. This focus would also explore questions such as: What is a scientist? Who can be a scientist? Do I identify as someone who is capable of being a scientist? Learning and understanding the material? What does my self confidence in science have to do with my overall stress levels? If I were to take this route, it would likely not involve human subjects and would be a standard library research paper.
The final topic I've been exploring is the impact social and emotional learning (SEL) practices in the science classroom can help improve levels of stress and anxiety among adolescents (inside and outside the school environment), as well as increase self efficacy in science overall.
While there is variation among these three areas, one thing is for sure, I want to explore the relationship between science education and mental/emotional health among adolescent youth in some shape or form.
With all that being said, I'm looking forward to my new path and am hopeful that my interests will shine in whichever area of research I decide to focus on!
Sources of inspiration include…
https://www.nytimes.com/2020/11/12/health/covid-teenagers-mental-health.html
https://med.uth.edu/psychiatry/2020/09/04/teen-mental-health-and-covid-a-letter-for-parents/
https://www.cdc.gov/coronavirus/2019-ncov/daily-life-coping/parental-resource-kit/adolescence.html
https://www.edutopia.org/article/social-and-emotional-learning-science-class